DoGoodSoft now recommends Best Encryption Expert – a perfect and easy-to-use application that combines file/folder encryption, folder protection, disk protection and other enhanced features. It had been acknowledged as the best choice for those who have the urgent need to protect data security.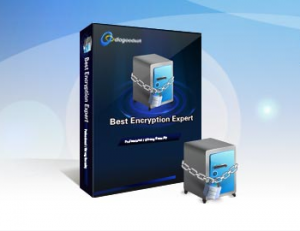 Best Encryption Expert encrypts files and folders in various ways. With advanced encryption algorithms and superfast encryption speed, the encrypted files and folders will be super strong in strength and be faultless. Folder protection includes folder password protection, folder disguise and folder hiding. The feature of disk protection gives an all-round guard for data security on computer. Moreover, enhancements make this program be the first choice for users. Data shredding, for example, can completely delete data, you will not find and restore it with any software.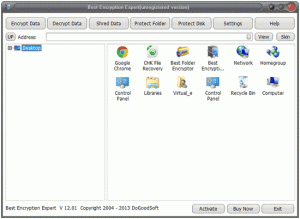 Free version of Best Encryption Expert can be used free of charge for 7 days. During the trial, some features like password restore and First Aid Center is not available. Besides, it can only decrypt an already encrypted file/folder when the trial expires.
In full version, users can use it forever with one payment and all the functions are available with no limitations any more. Most importantly, all owners of paid version will benefit from the permanent free updates and professional and customized service.
Availability
Best Encryption Expert is compatible with 32-bit and 64-bit versions of Windows 7, Windows XP, Vista and others.
More information about the product please visit: www.dogoodsoft.com/best-encryption-expert/
If you want to learn more products of us, please visit our company website: www.dogoodsoft.com/