Dogoodsoft recently announces the release of the new version of Ease Folder Guard in English. Ease Folder Guard offers the professional and powerful features for protecting personal folders from prying eyes. Disk protection and other functions are included. Also, it is easy to operate.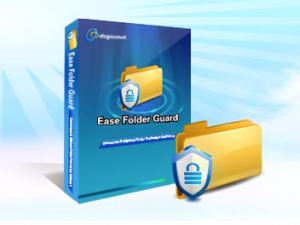 Ease Folder Guard protects folders in three different ways – password protect folders, hide folders and disguise folders. Password protection means to add a password before using a folder. After that, the password is a must to open a folder and is valid in any environment. Moreover, a password-protected folder is delete-proof, copy-proof, and remove-proof. If you hide a folder, you will not find it under any circumstance except with Ease Folder Guard. The powerful folder disguise feature would make an important folder become into a system file, and the original content in the folder cannot be seen.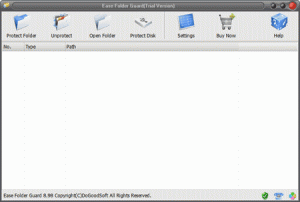 This program also offers convenient OPEN function for the protected folders. A password-protected, hidden or disguised folder can be opened without cancelling protection. After use, it will restore to the previous state automatically and you don't have to protect it again.
Besides, disk protection allows you to lock a specific disk as you wish, such as floppy disk, hard disk, CD-ROM disk. The disk will become invisible after being locked.
Enhancements like disabling USB devices or read-only use of USB devices can all-roundly prevent the data on computer from leakage.
Pricing and Availability
You need spend 39.95$ in purchasing Ease Folder Guard. Moreover, Ease Folder Guard has a 7-day free trial period.
This program is perfectly compatible with 32-bit and 64-bit versions of Windows 7, Windows XP, Vista and others.
More information about the product please visit: www.dogoodsoft.com/ease-folder-guard/.
If you want to learn more products of us, please visit our company website: www.dogoodsoft.com/.