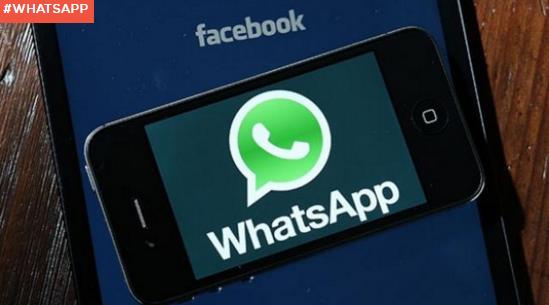 WhatsApp introduced end-to-end encryption for all its services today. This means that all user calls, texts, video, images and other files sent can only be viewed by the intended recipient, and no one, not even WhatsApp itself, can access this data. This guarantee of user privacy creates new concerns for the government.
WhatsApp will now find it impossible to comply with government requests for data, since WhatsApp itself will not have the decryption key. In effect, WhatsApp is doing exactly what Apple did in the Apple vs FBI battle; it's preventing government access to data, but on a much larger scale. While Apple restricted access to users of iPhones only, now practically every user of WhatsApp on any device is protected. 51% of all users of internet messaging services in India use WhatsApp, with a total number of over 70 million users (Source: TRAI's OTT Consultation Paper, dated March 2015). WhatsApp has now prevented government access to the messages and calls of at least 70 million Indian users.
No encryption requirements are applicable on OTTs like WhatsApp
Telecom service providers and internet service providers, like Airtel and Vodafone, have to obtain a license from the Department of Telecommunications in order to be able to provide such services in India. This license includes several restrictions, including license fees, ensuring emergency services, confidentiality of customer information and requirements for lawful interception, monitoring and the security of the network. These include encryption requirements.
For example, the 'License Agreement for Provision of Internet Service (Including Internet Telephony)' for internet service providers (like Reliance and Airtel), permits the usage of up to 40-bit encryption. To employ a higher encryption standard, permission will have to be acquired and a decryption key deposited with the Telecom Authority.
Apps like WhatsApp, Skype and Viber are, however, neither telecom service providers nor internet service providers. These are known as 'Over-The-Top Services', or OTTs. Currently, OTTs are not regulated and as such, there are no encryption requirements, nor are there any other requirements in the name of security which these have to comply with.
The Telecom Regulatory Authority of India came out with an OTT Consultation Paper in 2015. Discussions on the paper are closed, but TRAI is yet to issue regulations on the matter. In the absence of any regulations at present, it's clear that WhatsApp's new end-to-end encryption policy is perfectly legal, even though it presents a new dilemma for the government.
Impact of end-to-end encryption on proposed regulatory system
Other countries have adopted various approaches to resolve the issue of OTT services. For example, in France, Skype was made to register as a telecom operator. In Germany, Voice-Over-IP is subject to the same requirements as other telecom services because of the technology neutral approach of its Telecommunications Act. In China, VOIP calls have a separate regulatory system under the head of 'voice based calls'. These systems will make voice-over-IP subject to the same security requirements as telecom providers. For the most part however, OTT services are unregulated abroad as well.
In a detailed discussion on the issue in TRAI's OTT Consultation Paper, TRAI notes that OTT services circumvent all regulatory requirements by providing services which are otherwise available only through a license. It has suggested the classification of OTT services either as a communication service provider or an application service provider, and to impose similar regulatory requirements as on telecom service providers.
The proposed licensing requirements include enabling 'lawful interception'. It can be assumed that the provisions will be along the lines of those imposed on telecom regulatory requirements. Given that a 40-bit encryption system is a much lower standard than that used by WhatsApp and also considering that WhatsApp doesn't even possess the decryption key for deposition with the relevant authority, it remains to be seen how the government will gain access to WhatsApp messages.
Liability of WhatsApp to comply with decryption directions under IT Act
WhatsApp, being an intermediary, is expected to comply with directions to intercept, monitor and decrypt information issued under Section 69 of the Information Technology Act, 2000. Complying with such a direction will now be impossible for WhatsApp in view of its end-to-end encryption. Even before the introduction of this, since WhatsApp is not a company based in India, it may have been able to refuse to comply with such directions. In fact, compliance by such companies in regard to data requests from the Indian government has been reported to be very low.
India's now withdrawn draft encryption policy took the first step towards overcoming these problems and obtaining access. It required service providers, from both India and abroad, which are using encryption technology, to enter into agreements with India in order to be able to provide such services. One essential requirement of these agreements was to comply with data requests as and when they're made by the government. This will include any interception, monitoring and decryption requests made under Section 69 of the IT Act. Though it was later clarified that WhatsApp is not within the purview of this policy, this indicates the route that may be taken by the government to obtain access. If WhatsApp refuses to comply with such a regime, that would make WhatsApp illegal in India.
End-to-end encryption is not without its drawbacks. The high, unbreachable level of security and privacy available is in favour of users and against governments. It will make such systems the favorite for illegal activities as well. For example, tracing voice calls made by terrorists using Voice-Over-IP is extremely difficult because of its routing over fake networks. The issue raised in the Apple vs FBI case was also the same, whether an individual user's privacy can be compromised in favour of the larger public interest. A balance between the two is needed, maintaining user privacy and allowing interception for lawful purposes is required.