With Information Age's arrival, what can we do for protecting our privacy? Except the legal restraint, we should also make an active contribution to protecting our privacy. So, it is necessary to install one kind of encryption software. Now, we will show you how to encrypt our private folders in computer, just taking Best Encryption Expert for an example.
1. Download Best Encryption Expert
Download:http://www.dogoodsoft.com/best-folder-encryptor/free-download.html
2. Encrypting private files
In the computer, select the file/folder you want to encrypt, and click right button to choose Best Encryption Expert. Then, enter encrypting password in the pop-up window, and choose one encryption type (referring to Help). At last, just click "Yes" and the file/folder will be encrypted.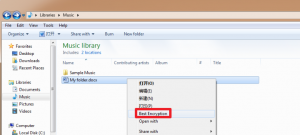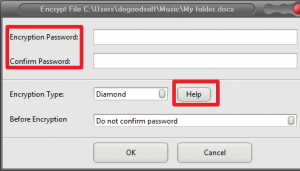 3. Usage and decryption method of encrypted file/folder
If you want to use the encrypted file/folder, please click the encrypted file/folder in the computer, or enter the right password in the pop-up window and click "Yes". After using the encrypted file/folder, it will automatically turn into encrypting state with no need to encrypt the file again.
If you want to decrypt a file/folder thoroughly, just select the file/folder in the software window, and then click "decryption" button. At that time, it will appear a pop-up window, and all you need to do is entering the right password and clicking "Yes".
In addition, when encrypting a file/folder, we can choose the encryption type - removable encryption, and the encrypted file/folder will automatically turn into EXE format documents. Via "removable encryption", even in the computer without installing Best Encryption Expert you can still use the encrypted file/folder through internet or other channels.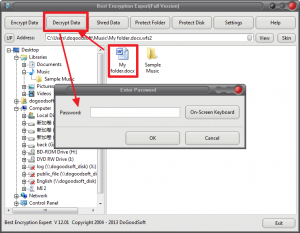 It will be very convenient using Best Encryption Expert, and you can give a try.
Abstract of Best Encryption Expert:
Best Encryption Expert is an excellent file/folder encryption software. It can encrypt file/folder and hard disk. Except highest possible security level and rapidity, Best Encryption Expert boasts of folder disguise, folder hide, shred data etc. functions, which make your data impregnable.