Professional PC auto-shutdown software-Magic Timed Shutdown is updated to version 9.96. In this version optimize software performance and fix a Bug.
Latest Version Information of Magic Timed Shutdown:
Version: V9.96
File Size: 4324KB
Category: Timed Shutdown Software
Language: English
License Type: Trial Version
Operating System(s): Win XP/Vista/7
Last Updated On: March 8th, 2012
Download:http: www.dogoodsoft.com/magic-timed-shutdown/free-download.html
What's New in This Version:
+ Optimized software performance;
-  Fixed a Bug.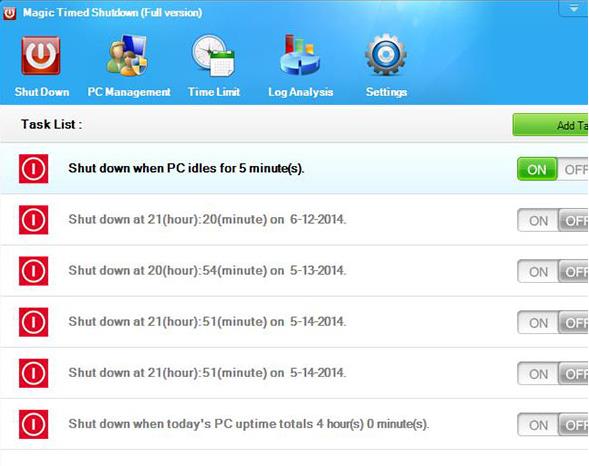 Introduction of Magic Timed Shutdown:
Magic Timed Shutdown is a professional PC auto- and timed-shutdown software. It works as a good helper for parents and computer manager, satisfied all the needs of users.
Magic Timed Shutdown executes five tasks of auto-shutdown computers at your setting time: PC shutdown time, PC shutdown in certain time, PC shutdown after startup for some time, shutdown when network speed is less than a limitation for certain time, shutdown as keyboard and mouse without activity in limited time.
Besides, it can disable chats online, prohibit program you preset (e.g. Games), manage online time and PC usage, hide disk drives and control the use of USB devices and so on.
In a word, Magic Timed Shutdown satisfies all the needs of users who should control the use of computer.