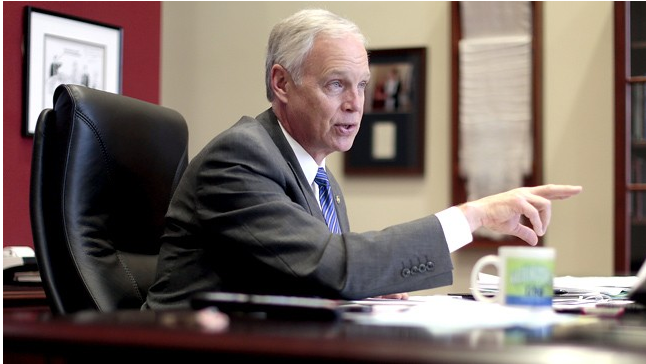 Legislating encryption standards might "do more harm than good" in the fight against terrorism, Senate Homeland Security Committee Chairman Ron Johnson (R-Wis.) said on Thursday.
In the wake of the terrorist attacks in Paris and San Bernardino, Calif., lawmakers have been debating whether to move a bill that would force U.S. companies to decrypt data for law enforcement.
"Is it really going to solve any problems if we force our companies to do something here in the U.S.?" Johnson asked at the American Enterprise Institute, a conservative think tank. "It's just going to move offshore. Determined actors, terrorists, are still going to be able to find a service provider that will be able to encrypt accounts."
Investigators have said the Paris attackers used encrypted apps to communicate. It's part of a growing trend, law enforcement says, in which criminals and terrorists are using encryption to hide from authorities.
For many, the solution has been to require that tech companies maintain the ability to decrypt data when compelled by a court order. Sens. Richard Burr (R-N.C.) and Dianne Feinstein (D-Calif.) are currently working on such a bill.
But the tech community and privacy advocates have pushed back. They warn that any type of guaranteed access to encrypted data puts all secure information at risk. Keeping a key around to unlock encryption means that anyone, they argue, including hackers can use that key.
Johnson said he understands the importance of strong encryption.
"Let's face it, encryption helps protect personal information," he said. "It's crucial to that. I like the fact that if somebody gets my iPhone, they're going to have a hard time getting into it."
Capitol Hill faces a learning curve on the issue, Johnson explained.
"It really is not understanding the complexity," he said. "And I'm not being critical here. It's really complex, which is the biggest problem you have in terms of cyber warfare [and] cyberattacks."
"The experts, the attackers are multiple steps ahead of the good guys trying to reel them in, trying to find them," Johnson added.