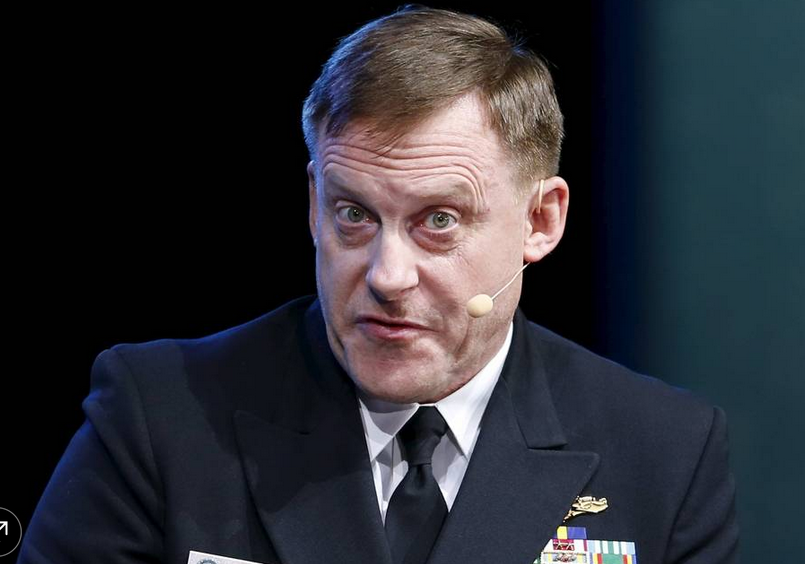 LAGUNA BEACH, Calif.—The heads of the National Security Agency and the world's most valuable company appeared to try to make nice Monday night over their contrasting views on encryption—to a point.
NSA Director Adm. Michael Rogers and Apple Inc. Chief Executive Tim Cook, appearing at The Wall Street Journal's technology conference, WSJDLive, spoke in broad terms about encryption in back-to-back interviews.
Asked about efforts by Apple and other tech firms to build products that protect user data and communications from law enforcement, Mr. Rogers said, "Strong encryption is in our nation's best interest."
But asked if that included impenetrable encryption, he quickly interrupted, "That's not what I said."
Mr. Cook, appearing later, disagreed on the latter point. "I don't know a way to protect people without encrypting," he said. "You can't have a backdoor that's only for the good guys."
Apple and federal officials have been at odds for more than a year, since Apple issued a new version of its mobile-operating system that it said safeguards user information, even from law enforcement. But the White House signaled recently that it won't seek new laws to force tech companies to make products that allow law enforcement to eavesdrop.
Messrs. Cook and Rogers said both sides in the encryption debate need to turn down the vitriol. "Reasonable people can have discussions and figure out how to move forward," Mr. Cook said.
On other subjects, Mr. Cook said, Apple has 15 million users on its streaming music service, including 6.5 million paying subscribers.
Apple launched Apple Music on June 30, offering every user a three-month trial period. Once the trial period ends, customers pay $9.99 a month for individual users and $14.99 for families. The first batch of customers came off the trial period at the end of September.
Mr. Cook also spoke unusually frankly about the automobile industry, although he declined to address Apple's interest in building an electric car. The Apple CEO said he sees a "massive change" coming in the automobile industry as major technologies shift the sector away from today's combustion-engine focus.
He said he sees software, electrification and autonomous driving technologies playing a crucial role in the cars of the future. "That industry is at an inflection point for massive change, not just evolutionary change," he said.