USB Encryptor is a professional encryption software for USB sticks, protable hard drives and shared folders, which has been upgraded to the latest version 7.25. The new version fixed some bugs and enhanced the efficiency and strength of Flash Encryption.
Change Log of USB Encryptor:
File Name: USB Encryptor
Version: 7.25
File Size: 1008KB
Category: USB Disk/Portable Hard Drive/Shared Folder Encryption Software
Language: English
License: Trial version
System Requirements: win xp/vista/win 7/win 8
Released on: May 05, 2015
Download Address: http://dogoodsoft.com/usb-encryptor/free-download.html 
What's New in This Version:
- Fixed bug in password settings;
- Fixed setting bug when Diamond-Encrypting a folder;
* Improved strength and efficiency of Flash-encryption.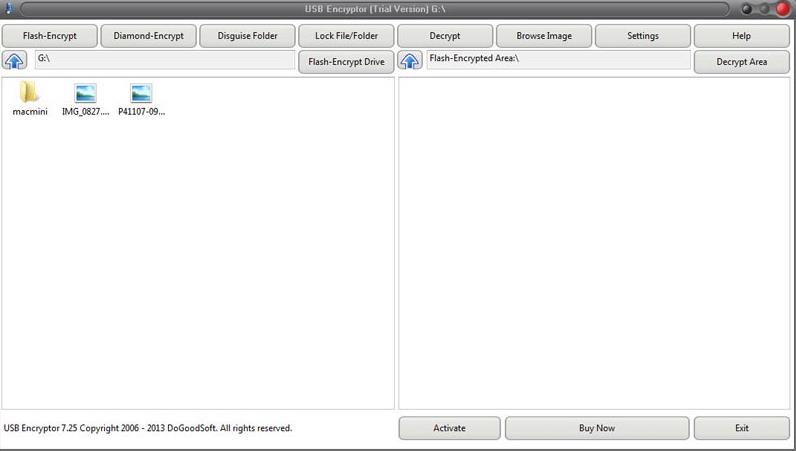 Why Choose USB Encryptor:
USB Encryptor is a professional USB storage encryption software. In just seconds, it can encrypt all or any specific data in a storage device (a USB disk, external hard drive, shared folder, memory card or a memory stick). You can also choose to decrypt all files and folders, or only those you need, at the time of decryption.