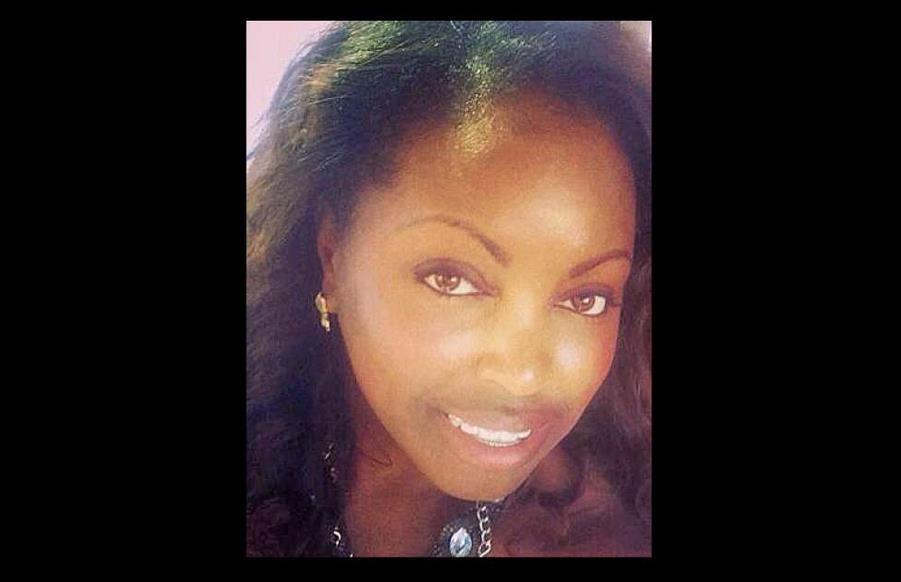 Cellphone encryption practices could be keeping investigators from solving the murder of Brittney Mills and her son, East Baton Rouge Parish District Attorney Hillar Moore III said Saturday, but family members remain hopeful the truth will surface.
"By no means have we forgotten them," said Mills' mother, Barbara Mills, on Sunday. "This will be in the forefront until it is solved."
Brittney Mills, 29, who was eight months pregnant, was shot and killed April 24 at her Ship Drive apartment. Authorities believe Mills opened the door for someone who wanted to use her car and was shot multiple times when she refused. Doctors delivered her baby, but the baby boy,Brenton Mills, died May 1.
Three months later, the case is still unsolved.
Investigators said the shooter likely was someone Mills knew. They have looked to her cellphone for evidence, but her phone, like many others, uses software that is said to block anyone from accessing its data, including investigators.
While they have tried to crack the phone using possible pass codes suggested by family members, investigators have been unsuccessful.
"We don't know her code number," Mills' mother said. "It may very well be a very important part of the investigation."
Even Apple, the manufacturer, claims it cannot decrypt the phone.
"From what we're told by the company that makes the encryption, the only way we can get into a phone is if the phone subscriber gives the password to us," Moore said. "When you're dead, it's hard to give that to us."
Apple's most recent software upgrade is a response, Moore suspects, to Edward Snowden's decision to leak U.S. National Security Agency information surrounding a national spy program. The iOS 8 software is fully encrypted, meaning the only way to access Mills' phone data is to enter the pass code.
"If you attempt to use (too many) false passwords, though, it shuts it down for good," Moore said. "We are cautious about that."
While only a few cellphones previously used this technology, Moore said, this software is installed in more than 80 percent of cellphones now.
Moore recently wrote to the U.S. Senate Committee on the Judiciary to urge representatives to address this failure of balance between public safety and privacy, citing Mills' unsolved case.
Mills' "family indicated that she recorded all activity on her phone and join law enforcement in their frustration due to the inability to access this phone, that would in all likelihood provide information necessary to obtain justice and remove this murderer from the street," Moore wrote.
Moore said Manhattan District Attorney Cyrus Vance is "leading the charge" for Congress to create legislation to address this problem, specifically in Apple's and Google's latest encryption technology. Moore said criminals, like most citizens, use their cellphones to communicate regularly and do business, which often makes their cellphones integral to many investigations. Even so, seizing someone's phone requires a warrant, Moore said, to protect citizens' privacy.
"I think the way Apple, the way that community has built their operating systems, they're beyond the law," Moore said Saturday. "It is the only way I know that you cannot court-order information. Without us being able to get into the phone itself through a subpoena, we are really at a disadvantage and at a loss to solve crimes."
"It's really frustrating for us and people like the Mills family," Moore said. "There's a darn good chance that there is info on the phone that could be extremely helpful for us."
As the investigation continues, the family held a memorial Friday night in memory of Mills and her son for what would have been her 30th birthday. The estimated attendance was more than 150 people.
"It's something we wanted to do because she talked a lot about turning 30," Barbara Mills said.
She added that Mills and her son were "so special to us" and will not soon be forgotten.
Mills' family has stayed involved with the case, encouraging investigators to do all they can to solve it, Barbara Mills said, because the family needs closure.
"We need to find out what happened," Mills' mother said. "We're wanting results."
Barbara Mills agreed with police that the killer must be someone her daughter knew because she would not have opened the door for a stranger.
Still, neither the family nor police have any leads as to the killer's identity.
A few days after Mills was killed, the case received heavy attention when Baton Rouge police said they wanted to question former LSU star offensive lineman La'el Collins as part of the investigation into her death.
Collins was in Chicago for the NFL draft at the time, but once national media got wind that the police wanted to speak to Collins, the first-round prospect went undrafted.
Although he was never considered a suspect in the shooting, Collins was said to have had a relationship with Mills. After meeting with police, however, a paternity test ruled Collins out as the father of Mills' son.
Barbara Mills said the family is leaving the details of the investigation up to the police but added that investigators could seek another paternity test sometime in the future.
After he was questioned and cleared by police, Collins signed as a guard with the Dallas Cowboys.