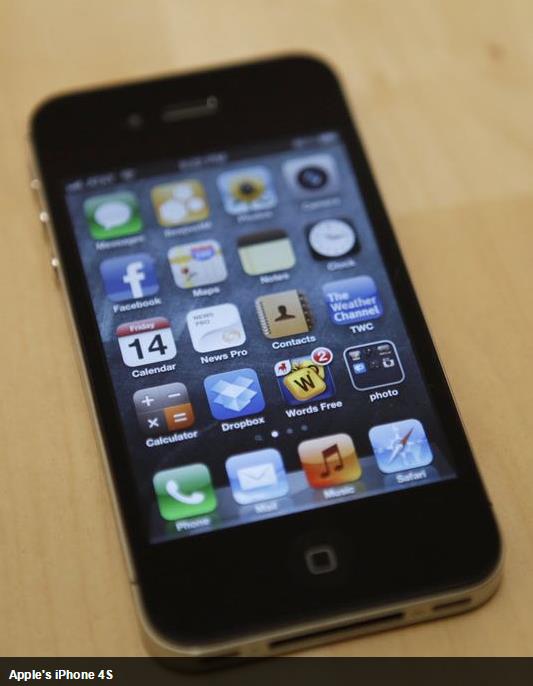 When U.S. Magistrate Sheri Pym ruled that Apple must help the FBI break into an iPhone belonging to one of the killers in the San Bernardino, Calif., shootings, the tech world shuddered.
Why? The battle of encryption "backdoors" has been longstanding in Silicon Valley, where a company's success could be made or broken based on its ability to protect customer data.
The issue came into the spotlight after Edward Snowden disclosed the extent to which technology and phone companies were letting the U.S. federal government spy on data being transmitted through their network.
Since Edward Snowden's whistleblowing revelations, Facebook, Apple and Twitter have unilaterally said they are not going to create such backdoors anymore.
So here's the "backdoor" the FBI wants: Right now, iPhone users have the option to set a security feature that only allows a certain number of tries to guess the correct passcode to unlock the phone before all the data on the iPhone is deleted. It's a security measure Apple put in place to keep important data out of the wrong hands.
Federal prosecutors looking for more information behind the San Bernardino shootings don't know the phone's passcode. If they guess incorrectly too many times, the data they hope to find will be deleted.
That's why the FBI wants Apple to disable the security feature. Once the security is crippled, agents would be able to guess as many combinations as possible.
Kurt Opsahl, general counsel for the Electronic Frontier Foundation, a San Francisco-based digital rights non-profit, explained that this "backdoor" means Apple will have to to write brand new code that will compromise key features of the phone's security. Apple has five business days to respond to the request.
What does Apple have to say about this? They haven't commented yet today, but back in December, Apple CEO Tim Cook defended the company's use of encryption on its mobile devices, saying users should not have to trade privacy for national security, in a broad interview with 60 Minutes. In the interview, Cook stood by the company's stance of refusing to offer encrypted texts and messages from users.
He said: "There's likely health information, there's financial information," says Cook describing a user's iPhone. "There are intimate conversations with your family, or your co-workers. There's probably business secrets and you should have the ability to protect it. And the only way we know how to do that, is to encrypt it. Why is that? It's because if there's a way to get in, then somebody will find the way in."
Cook says Apple cooperates with law enforcement requests, but can't access encrypted information on users' smartphones. According to a page on Apple's website detailing government requests, Apple says encryption data is tied to the device's passcode.
Cook also dismissed the idea that iPhone users should swap privacy for security. "We're America. We should have both."
What does this mean for the next time the government wants access? The order doesn't create a precedent in the sense that other courts will be compelled to follow it, but it will give the government more ammunition.
What do digital rights experts have to say? There are two things that make this order very dangerous, Opsahl said. The first is the question is raises about who can make this type of demand. If the U.S. government can force Apple to do this, why can't the Chinese or Russian governments?
The second is that while the government is requesting a program to allow it to break into this one, specific iPhone, once the program is created it will essentially be a master key. It would be possible for the government to take this key, modify it and use it on other phones. That risks a lot, that the government will have this power and it will not be misused, he said.
And the lawmakers? Well, they are torn. Key House Democrat, Rep. Adam Schiff, D-Calif., says Congress shouldn't force tech companies to have encryption backdoors. Congress is struggling with how to handle the complex issue.
On the other side of things, Senate Intelligence Committee Chairman Richard Burr, R-N.C., and Vice Chair Dianne Feinstein, D-Calif., say they want to require tech companies to provide a backdoor into encrypted communication when law enforcement officials obtain a court order to investigate a specific person.
What now? This could push the tech companies to give users access to unbreakable encryption. To some extent, it's already happening. Companies like Apple and Google — responding to consumer demands for privacy — have developed smart phones and other devices with encryption that is so strong that even the companies can't break it.