Whether you sit back and relax with your PC installed anti-virus software? Whether you believe and depend on it completely? If yes, you're badly wrong.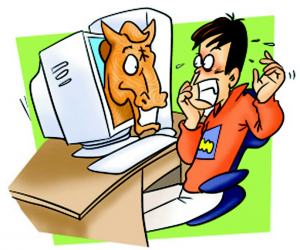 On May 18, 2007, the case of Norton manslaughter shocked the whole world. After Norton upgraded the virus database, it isolated and removed the system files netapi32.dll and Isasrv.dll of Windows XP, and the system would be paralyzed after reboot, which caused the system crashes. Dramatically, Kaspersky also accompanied Nordon at the same time. It mistakenly regarded Windows system file shdocvw.dll as a virus, leading to the desktop disabled after users booted computer--the full screen was blue. From the morning of May 19, 2007, lots of KaKa users asked Rising Company for help­­­­­­­­­­­­——their security software could not upgrade normally after using the anti-virus software produced by Kaspersky. And then, some users wrote in blog that QQ had been identified as Trojan when Kaspersky anti-virus software ran, and even pop upped the threat warning to users.
In fact, current Trojans become more and more rampant. Recently, World Economic Forum published Global Risks 2014 report. One information security testing via honeypot showed that 54% malicious programs cannot be tested by anti-virus. Another analog test called Sandbox was more terrible——over 40 anti-virus softwares disabled to find 71% of all new malwares. It is originally thought that as long as the computer equipped with anti-virus software, it will not be vulnerable to the attack. But unexpectedly, it has been invaded by more than half malwares unwittingly.
Hackers utilize virus to control customer system, in this way hackers can not only steal users' important documents, but attack other users via computer. The consequences could be disastrous as this behavior developed like this. Therefore, if users want to avoid virus invasion, they need to protect the vital information from data source against info leakage. To do this, users should use the professional encryption software.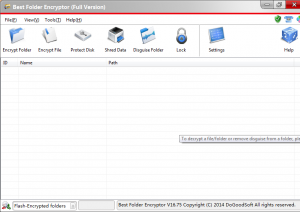 DoGoodSoft Best Folder Encryptor is a professional file encryption software with international advanced and mature encryption algorithm. It can encrypt file and folder, protect disk and so on. High security, simple use and excellent effect make Best Folder Encryptor be the preferred choice for people. Besides, the encrypted files can be prevented from copy, deletion and removal, which eradicate the possibility of confidential documents leakage from the root, and reduce the possibility of file attacked by hacker as well.
Available for immediate free download Best Folder Encryptor at: www.dogoodsoft.com/best-folder-encryptor/free-download.html