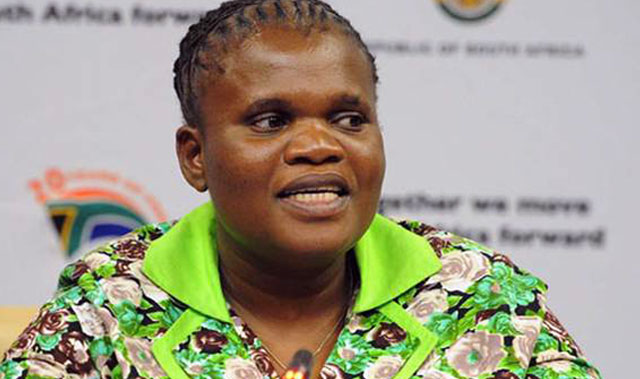 Government-provided set-top boxes for digital terrestrial television will not contain conditional access based on encryption, and prospective pay-television operators wanting to use such a system will have to deploy their own boxes to subscribers.
That's according to a statement, issued at the weekend by communications minister Faith Muthambi, in which she makes it clear that conditional access will not feature in the final amended policy on broadcasting digital migration.
The move appears to be a victory for MultiChoice and the SABC, which have opposed encryption in the free-to-air boxes that consumers will need to receive digital terrestrial broadcasts.
The set-top boxes, which will be provided free of charge to as many as 5m households (previously the plan was to provide a subsidy), will still contain a control system. But it won't employ conditional access and so can't be used by pay-TV operators. Instead, the minister says, it's simply a security mechanism that, among other things, will prevent set-top boxes from being used outside South Africa's borders.
It appears, although it's not completely clear yet, that the decision means that there will be no restriction on the use of internationally manufactured set-top boxes in South Africa and that modern TVs with integrated digital receivers — those based on the DVB-T2 digital broadcasting standard — will work in South Africa.
In her statement, Muthambi says the control system agreed to by cabinet "does not mean a conditional access system … [or] an encryption of the signal to control access to content by viewers".
Rather, it is a "security feature to encourage the local electronics manufacturing sector".
"The set-top box must have minimal switching (on/off) security features to protect the subsidised set-top boxes from theft or leaving South Africa's borders," she says.
It must have capabilities to provide government information and services, she adds.
"The new policy position does not in any way prohibit any broadcaster who will want to include conditional access in the provision of broadcasting services to its customers. It is the firm view of the department that broadcasters who will want to do that should make their own investment in the acquisition of a conditional access system."
MultiChoice, which owns DStv, has long argued that providing a conditional access system in government-subsidised set-top boxes would amount to unfair competition as it would allow prospective pay-TV rivals to launch services without the heavy upfront investment associated with building such a platform.
It has argued, too, that encryption in free-to-air set-top boxes is complex and ultimately runs counter to consumers' interests.
But rival e.tv has argued, among other things, that encryption is vital to ensure free-to-air broadcasters can secure the latest international content to compete more effectively with DStv.
In her statement, Muthambi also confirms government's new position is that set-top boxes will be provided free of charge to 5m poor television households. Previously, a partial subsidy had applied.
Distribution of the free boxes will prioritise households in border regions to minimise signal interference from neighbouring countries. After 17 June, the International Telecommunication Union, an agency of the United Nations, will no longer protect countries that have not completed their migration projects from this interference.