Disk control
PC Monitor Expert allows you to hide a local disk using 'Disk Control'. Besides, it supports disable USB storage devices and set USB storage devices as read-only.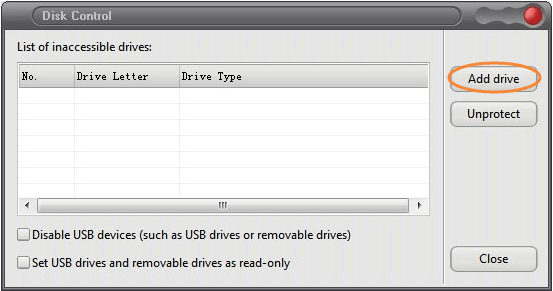 How-tos
Start PC Monitor Expert and click the Disks button. Click "Add Drive" in the pop-up window, and select the drive you want to control, then press OK.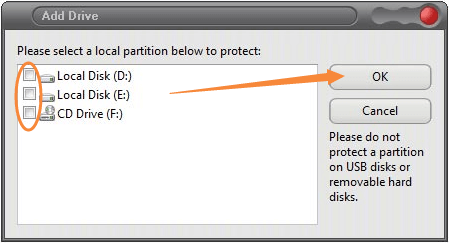 The added drive will be completely hidden and you cannot find it in your computer and other softwares.
PC Monitor Expert also provides two specified protection features--"Disable USB storage devices" and "Set USB storage devices as read-only" for mobile devices.
If you choose the former, the USB storage device such as USB flash drive and external hard drive does not work when you connect the device to the computer; if the latter, Files stored in the USB flash drives or external hard drives are able to be accessed but not modified, also you cannot wirte data into the devices.